I LOVE the Etsy site of handmade items! I have purchased several gifts from their website, as well as craft supplies and a few little things for myself! I thought I would make a list of some of my favorites from Etsy:
Fabric flower necklace Lemon Meringue rosette beaded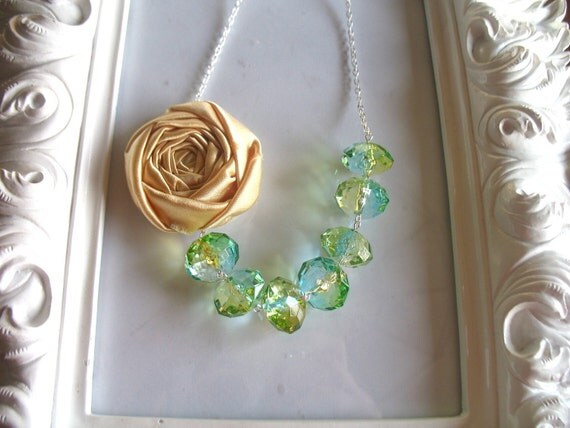 I actually have a necklace from this shop,
HappyLittleLovelies
. This is a newer necklace on the shop site. I love the fabric flower with the beads. Very pretty!
Personalized Nap Mat. Great for Daycare, Preschool or Kindergarten. Curious Monkeys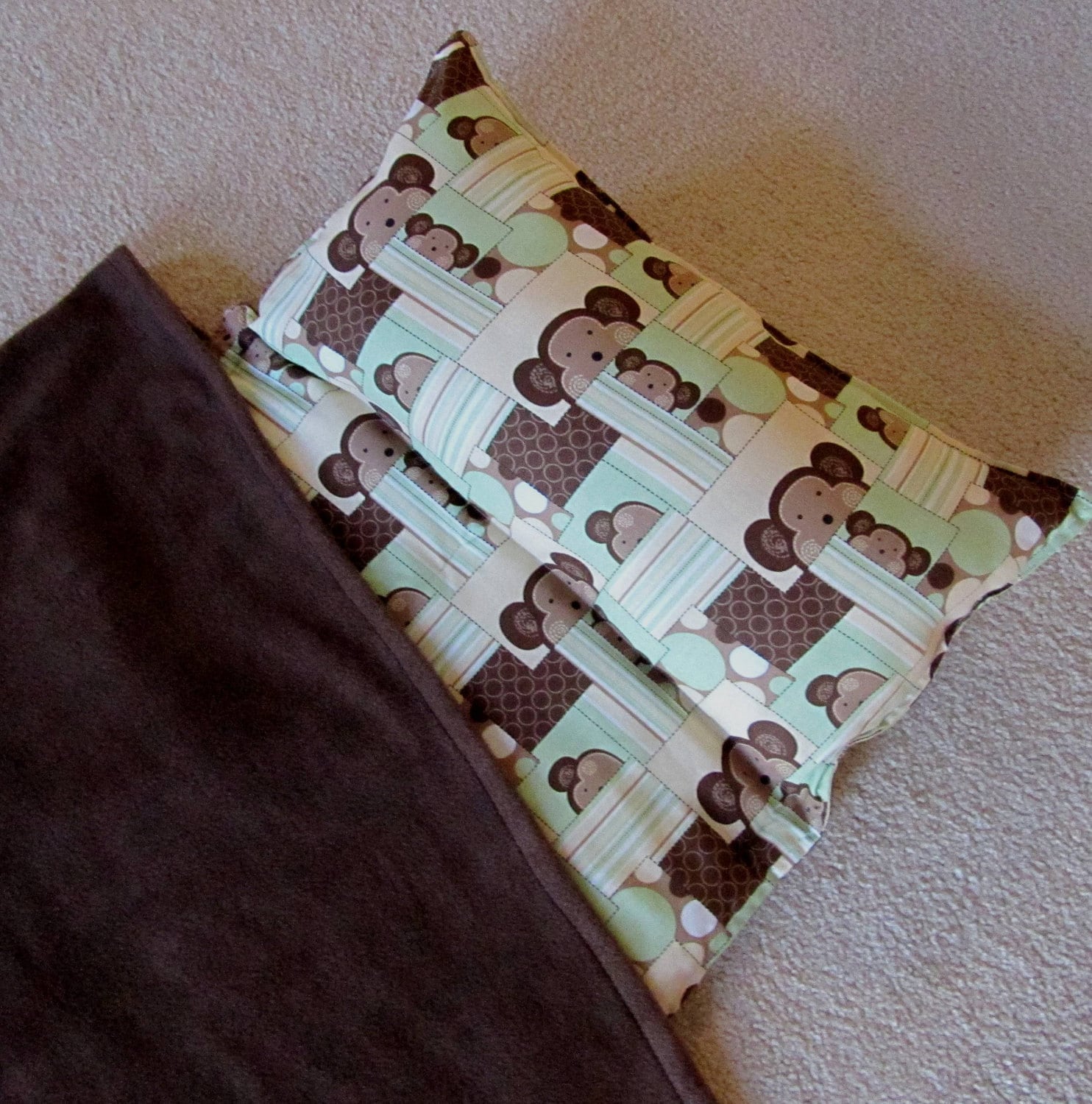 Oliver has this nap mat for day care. It is adorable and so soft and snuggly. His name is embroidered on the corner of the brown blanket. This shop is
Embroidery Outlet.
Botanical Watercolor Painting print of Sycamore Leaf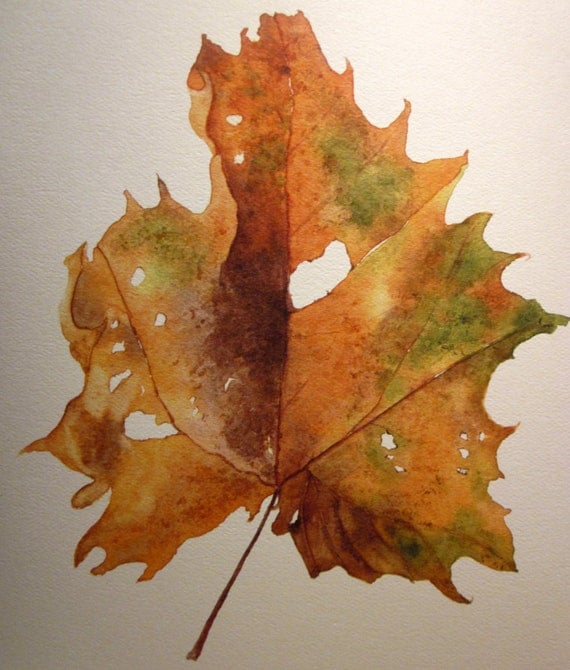 This watercolor painting of a sycamore leaf was painted by a dear friend of mine. I was impressed with her artwork while we were growing up together and I'm still amazed. I think this print would be gorgeous framed during the autumn months. The name of this shop is
Botanical Beauty Arts
.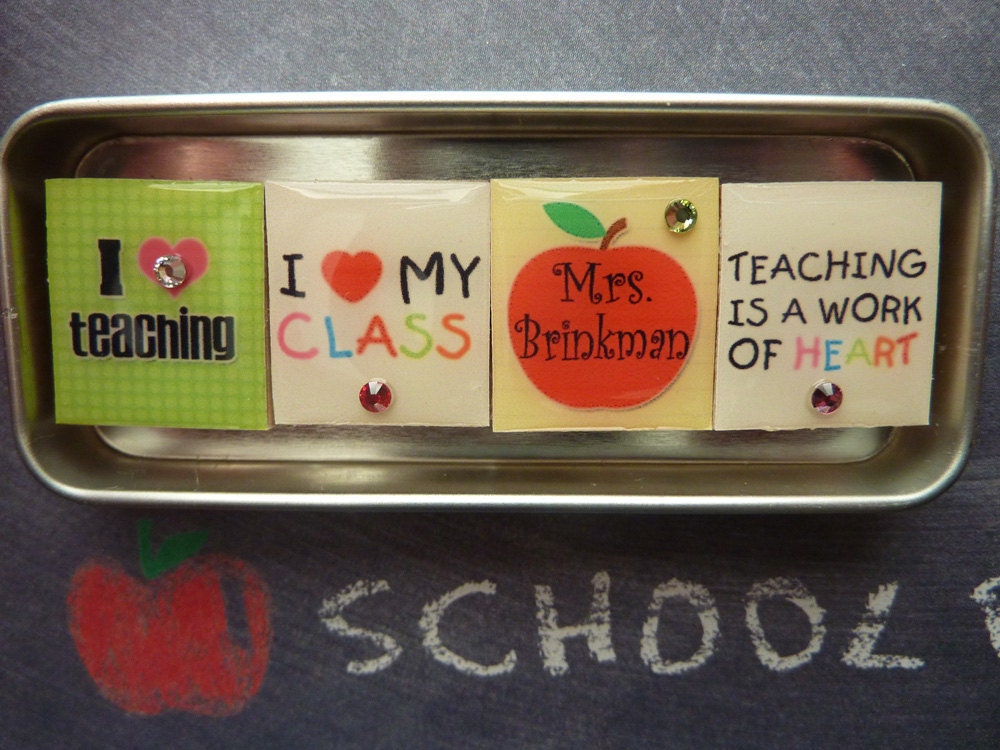 This is a set of magnets that are made on scrabble tiles. I bought this set for one of my teacher friends as a gift. I like how it has her name on the apple. We also bought a set of them for Hugh to give his teacher for Christmas. They come in this cute little metal sliding container. I have bought several necklaces from this shop too! Check it out at
Macy's Blings N' Bows.
Custom Boys Valentines Embroidered Shirt with heart and truck Personalized with Name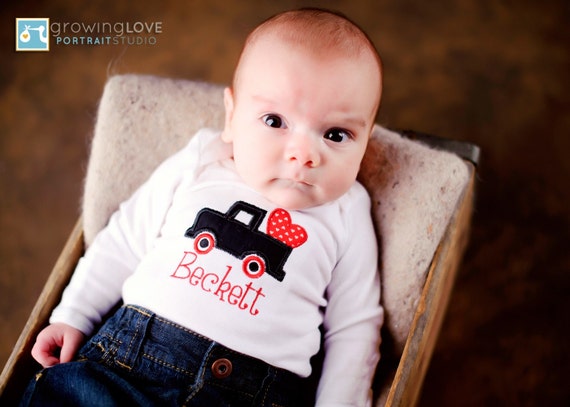 I got this personalized shirt for Oliver for Valentine's Day last year! It is so cute and he, of course, was adorable in it! This shop has many other options for Valentine's Day for boys and girls! Check it out at
Pinpricks & Kisses
.
If you haven't already, you HAVE to check out the Etsy site! When you see something you like you can click on the heart icon and add it to your "favorites." See, it's like window shopping on the web!